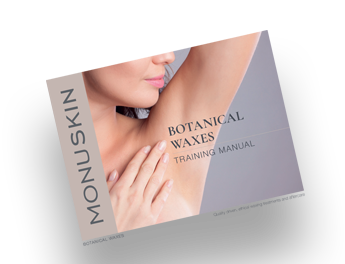 To help your clients on the way to the best skin of their life, its best to start with the basics. As professionals, we know a good cleanse, tone and moisturise will always do the trick, but it helps to add in a little skin-treat here and there. In this case, we're talking serums. They're relatively underrated and most people don't know a lot about them but choosing the right one can be the difference between good skin and glowing skin.At MONU, we've a serum to tackle all manner of skin concerns and we include them in many of our treatments. Keep reading for our pick of the best. What is a serum?Serums are applied to the skin post cleansing, but prior to moisturising. Lighter than a moisturiser, a serum will penetrate the skin deeper than other products to deliver a highly-concentrated dose of active ingredients and essential oils. It's due to their ability to soak deeper into the skin that means they're great for targeting concerns like premature ageing, dullness and dehydration. So, if your clients want to see results then recommend they invest in a serum or two. Brighten & Revitalise Naturally glowing skin is number one on the top of everyone's skincare wish list. The good news is that it's achievable, and we've got just the thing to help your clientele out. Firstly, recommend they try a serum that contains ingredients like vitamin c, hyaluronic acid and polysaccharides. These ingredients not only protect the skin from the damaging effects of free radicals, but also help to refine signs of pigmentation. Hydra Lift SerumContaining a blend of hyaluronic acid and vitamin c, this serum provides an instant tightening, brightening and smoothing effect with results that improve over time. It's also great for: Restoring elasticityLifting and firming fine lines Boosting skin hydration Brightening BoostBy stimulating collagen production, Brightening Boost fights the signs of premature ageing whilst reducing pigmentation to ensure a fresher complexion after just one use. It's also great for: Restoring natural skin vitalityPlumping fine lines Correcting blemishes and smoothing imperfections Educate & Uplift… Our skin-educating range contains intelligent ingredients that communicate with your skin cells. These serums provide essential protection for the skins barrier function, re-energising the complexion to promote a firmer, fresher appearance. Super Serum Day & NightEnriched with a combination of vitamin c and retinol, the Super Serum duo prevents the first signs of ageing whilst resurfacing and rejuvenating the complexion. Used in conjunction, the Super Serum Day and Night promise to: Re-educate and uplift the skin, ensuring it functions more effectivelyBalance and brighten skin tone Restore a youthful glow Skin ActivatorAn all-round skin conditioner, this miracle serum is often referred to as the first-aid kit in a bottle. Formulated with aloe vera, not only does it enhance the penetration of other products but it also helps to:- Improve the appearance of blemishes and imperfections- Brighten and balance the complexion- Heal burns, rashes and irritations Lift & Firm Our powerful age-defying serums pack a punch, even if we do say so ourselves. Designed to boost collagen production they enhance skin regeneration, helping to firm the skin from within. Not only will your clients see a noticeable difference in the appearance of line and wrinkles, but results improve over time to help them age gracefully and, most importantly, naturally. Instant Smoothing SerumA powerful combination of vitamin c, hyaluronic acid and polysaccharides means the Instant Smoothing Serum is a refreshing natural alternative to invasive cosmetic injections that helps to: Lift and plumpEnhance natural radiance Restore vitality for a fresh, youthful appearance Deep Repair ComplexThis concentrated repair treatment is enriched with an uplifting blend of natural active ingredients, including anemarrhenae extract and oligopeptides. Penetrating deeper into the epidermis, its lipo-filling action works to re-densify the skin to reveal an enviably fresher, younger-looking complexion. It's also ideal for: Enhancing skin toneFirming fine lines and plumping deeper lying wrinkles Providing a powerful hydration boost For more tips and product recommendations to pass on to your clientele, don't forget to follow us on Instagram and Twitter or like us on Facebook! ​
At MONU Skincare we believe that what you put on your body should be as healthy and natural as what you put into it. Utilising the powerful properties of natural ingredients, including plants, herbs, minerals and essential oils, each and every one of our products has been lovingly designed to help bring out the best in your skin. We always strive for the highest standard in everything we do, from initial product development through to creation, testing and package design. The skincare products you receive are formulated, packaged and sent to you from our Cheltenham based factory, where our close-knit work collaboratively to guarantee our products continue to meet the high standards we're renowned for. It's important for us to provide our customers with a service they can rely on, ensuring problems are resolved quickly, deliveries sent on time and quality customer service is simply a phone call or email away. We're incredibly proud of our rich heritage, which spans over thirty years. It's this invaluable experience that has allowed us to develop the knowledge needed to create unique formulations that help you to enjoy a little bit of luxury from the comfort of your own home. Looking after your skin is a great way to help you look younger and more radiant. We believe that our exclusive range of skincare is second to none, providing professional quality at realistic prices and something to suit every skin type and concern. From anti-ageing solutions and blemish treatments to dry-skin soothers and clarifiers for oily complexions, you're sure to find something to help your skin radiate a healthy, natural glow. The satisfaction of our audience is important to us. Not only do we work hard to create innovative everyday skincare, we pride ourselves on inspiring and educating our customers on the benefits of good skincare with handy tips, advice and product recommendations. We have dedicated beauty blogs for both our customers and therapists, where you can catch up on everything from the latest industry news to product and treatment guides, as well as finding out more about our brand. We want you try our products before you buy, because we are confident in the innovative and lasting results they have to offer. Through our regular contributions to subscription beauty boxes, collaborations with bloggers and industry events we ensure samples of our product range land in the hands of those who may never have heard of MONU, and we're positive they'll love it as much as we do! To find out more, or to try MONU Skincare for yourself, contact one of our Educators today!​
Our Guide to Vegan Skincare
As beauty professionals, it's easy to see how shopping for skincare can become overwhelming. There's already a plethora of products and treatments to choose from, all targeting a different skin type or concern, but throw veganism into the mix, and it becomes a whole new ball game! In the UK alone, we are becoming increasingly more health conscious and, as a result, veganism is rising at an impressive rate. The good news? We listen to the changing needs of our customers, ensuring we continuously develop our products to meet their demands and we're here to help you too! Keep reading for our definitive guide to Vegan and Cruelty-Free skincare and find out how you can incorporate this new wave of products into your salon. So, what exactly is Vegan Skincare?Vegan skincare, contrarily to natural skincare, must use ingredients that are completely plant-derived. From cleansers to toners, moisturisers to serums, these products don't skimp on quality and are a great addition to any skincare regime, whether you're vegan or not. Ingredients to Avoid Beeswax Although beeswax doesn't directly come from the bee, it is known as an animal by-product because it is derived from the honeycomb that bees produce. While it should be avoiding if you are seeking vegan-friendly products, beeswax is commonly used in natural skincare due to its highly moisturising, skin softening properties. Royal JellySimilarly to beeswax, royal jelly is also a bee by-product used in a host of natural skincare products to target ageing, relieve irritation and refine general skin health. The substance oozes from the glands of the worker bees and is fed to their young. Vegan-friendly alternatives include aloe vera and shea butter. CollagenOur skins natural collagen production depletes with age, which is why collagen-based skincare products are so popular. Collagen supplements commonly used in skincare are often produced from the bones, skin and connective tissues of animals, including cattle (Bovine Collagen) and fish (Marine Collagen), among others. Fortunately, there are vegan-friendly plant-derived collagen alternatives available which have the same anti-ageing effect on the skin, the most common being Vitamin C. Its antioxidant properties not only make it a vital molecule for skin health but our bodies actually need it to produce collagen. Omega 3 Fatty Acids Found in fish oil, omega 3 fatty acids are well known for both their nutritional and aesthetic benefits. When it comes to skincare, they help regulate oil production, boost hydration and calm irritation. Good news…Omega 3 comes in several different forms, including both animal and plant-derived sources. Plant-based versions of omega 3 come from flaxseeds, chia seeds and leafy greens which are 100% vegan friendly! LanolinLanolin acts as a lubricant to prevent water loss and eliminate dry, flaky or irritated skin. The substance is secreted by the sebaceous glands of sheep and acts as their waterproof barrier to protect from cold and wet conditions. Even though Lanolin possesses moisturising properties, research also indicates the substance as a comedogenic and cause of allergic reactions, particularly in those with sensitive skin. Lactic AcidOften derived from milk, Lactic Acid is an AHA. It's renowned for its ability to accelerate the shedding of dead skin cells and detoxify the complexion and is mainly found in skin-peeling or exfoliating products. Good news…Don't panic if lactic acid is present in your vegan skincare regime, as there are plant-based derivatives of the ingredient. Our Top Five Vegan Products At MONU, we pride ourselves on our variety of cruelty-free skincare and have now developed our own range of vegan-friendly products for your clients to enjoy between professional treatments. Energising Facial WashOur unique combination of zinc, magnesium, copper and ginseng provides the perfect vitamin boost for the skin. Filled with the uplifting scents of lime, mandarin and rose essential oils, this facial wash transforms into a soothing foam that nourishes, revitalises and purifies the complexion. TonersToners are vital for completing the cleansing process and restoring the skins natural pH balance. All of our toners have been formulated using a natural blend of active ingredients and essential oils that not only remove bacteria from the skins surface but balance and refresh skin tone. Skin ActivatorA multi-functional wonder product, this is often referred to as the first-aid kit in a bottle. Formulated with aloe vera, it not only enhances the penetration of other products, but it helps improve the appearance of blemishes and imperfections. Apply prior to masks, oils and moisturisers or even use on its own to heal burns, rashes and other skin irritations. Rosewood Reviving MistA true makeup bag essential, Rosewood Reviving Mist keeps shine under control by maintaining moisture levels and balancing oil production. Our rich combination of petitgrain, lemon and rosewood essential oils also prevents breakouts and relieves dryness. MONUspa Shampoo & ConditionerEnriched with panthenol and glycerine, our SLS-free Shampoo & Conditioner gently cleanse the hair without drying. Plus, the uplifting aromas of lemon, grapefruit and orange leave hair smelling gorgeous for days. For more tips and product recommendations to pass on to your clientele, don't forget to follow us on Instagram and Twitter or like us on Facebook! ​
Bring Back Your Glow When it comes to our skin, we're all after one thing; natural, effortless radiance. And it's your job to help your clients achieve it! It goes without saying that regular facials work wonders for the complexion, but incorporating the right ingredients is key to creating lasting results. Lisa, part of MONU's Sales and Training Team, says: "To give tired skin the wakeup call it needs it's important to incorporate powerful actives into your treatment offering. Things like Vitamin C, AHA's and Hyaluronic Acid not only refine skin tone, but they also strengthen the skins barrier and fight signs of ageing to maintain a natural glow." Keep reading to find out more about these miracle ingredients and the treatments we think you should get behind. Vitamin CVitamin C is an incredibly simple addition to any skincare regime and crucial for revitalising the complexion. It tackles a variety of concerns, from premature ageing and pigmentation to increasing cell renewal; all of which help to restore the skins natural glow. Where can you find it?At MONU we love vitamin C, which is why we try to incorporate it into as many of our products and treatments as possible. The Pro Radiance Plus Facial, for instance, is one of our most luxury facials and ideal for treating dryness and dehydration. Incorporating the application of a Vitamin C Mask, enriched with powerful freeze-dried Collagen, this facial works to restore optimum moisture levels, improving hydration and brightening the face in no time. For homecare, advise clients to try a Vitamin C based serum, like Brightening Boost. Due to its ability to penetrate the surface of the skin it delivers greater stimulation that helps to keep the complexion looking fresh by refining pigmentation, improving discolouration and blurring blemishes. AHA's & BHA'sAlpha Hydroxy Acid (AHA's) and Beta Hydroxy Acid (BHA's) are naturally derived exfoliants. They come in many forms, the most common being Glycolic Acid, derived from sugar cane, Citric Acid, derived from citrus fruits, and Lactic Acid, derived from milk. The most common BHA is Salicylic Acid, which comes from willow bark. AHA's accelerate the skins cell renewal process and promote the growth of new, fresh skin to eliminate dullness and restore a natural glow. They also increase circulation to alleviate the appearance of fine lines. Where can you find it?They might sound complex, but AHA's and BHA's can be found in a variety of professional treatments, including facial peels. Facial peels, like the Resurface and Peel Treatment, provide the skin with a deeper form of exfoliation that is ideal for anyone suffering with congestion, breakouts and uneven skin tone. At MONU, we use a powerful combination of Glycolic, Salicylic, Lactic and Citric acids to loosen stubborn dead skin cells, decongest pores and restore elasticity. If you're clients aren't ready for facial peels, recommend incorporating the AHA Day and Night Treatment into their skincare regime. Combining our AHA Night Cream and Recovery Balm it smooths the skins micro-relief to reduce the appearance of fine lines whilst delivering a concentrated injection of moisture that rebalances hydration and refreshes skin tone. Hyaluronic AcidHyaluronic Acid helps keep the skin looking soft, supple and full of energy. Each molecule has the ability to attract and retain more than 1,000 times its weight in water, making it the perfect ingredient to rejuvenate dull, dehydrated skin. Where can you find it?As well as being an incredible form of hydration, Hyaluronic Acid is great for both protecting and energising the complexion, which is why we love it. Our Prescriptive Facial also incorporates a powerful Hyaluronic Acid based Gel Mask, which is combined with an essential oil of the clients' choice. Working in tandem, the mask and oils help to calm, balance and uplift skin tone whilst reducing wrinkle depth and brightening the complexion. Similarly, if you're clients are looking for anti-ageing homecare that packs a punch, then point them in the direction of Instant Smoothing Serum. It's a refreshingly natural alternative to invasive cosmetic procedures that forms a protective barrier on the skin that helps maintain optimum moisture levels and improve elasticity for an instantly more youthful appearance. For more tips and product recommendations to pass on to your clientele, don't forget to follow us on Instagram and Twitter or like us on Facebook!​
Skincare Essentials: How to Nourish your Skin at Night Life is busy; fact. When trying to maintain a healthy work/life balance it's easy to let self-care slip, especially when it's far too tempting to fall straight into a comfy bed. As beauty professionals, we know that the power of a good night-time skincare routine should never be underestimated, and it's our job to remind our clients of this. Why not give your clients a helping hand and share some MONU wisdom to help them maintain incredible results between professional their treatments? CleanseThroughout the course of the day our skin is exposed to a host of harmful elements, including harsh weather conditions, air-borne dirt, bacteria and pollution. Even our makeup plays a part in drying out the complexion. Over time, these factors begin to accelerate the ageing process. Cleansing is the single most important part of any skincare regime. It helps dissolve the dirt, bacteria and excess oils that gather on the face, as well as removing makeup and unclogging pores to restore a healthy glow. MONU offers a range of cream cleansers for every skin type, from the Gentle range for dryness and sensitivity to the Clarifying range for spot-prone skin and the Active range for combination complexions. Double CleanseSometimes our skin needs more than a simple cleanse, particularly on those heavier makeup days. Let your clients know that double cleansing is necessary to purge the skin of toxins and stop them from penetrating the epidermal layer. The first cleanse should be performed with Cleansing Balm. This should be thoroughly massaged into the skin to effectively remove makeup, followed by a second cleanse with a water-based cleanser to clean, refresh and hydrate. This deeper method of cleansing helps refine the surface of the skin, tackling common concerns like dullness, uneven skin tone and blemishes. Night CreamsSkin loses water continuously throughout the day, and even more so while you sleep. This needs to be replenished and night-time is the ideal time to achieve this. At MONU, our night creams are designed to deliver intense hydration whilst enhancing your skins cellular renewal. MONU's Skincare Educator, Rosanna, advises: "Extra Rich Night Cream is a night-time essential. The skins ability to absorb active ingredients peaks during the night, the night creams' key ingredients, like Hyaluronic Acid and Royal Jelly, penetrate deeper into the skin to repair damage, restore radiance and form a protective barrier." Active IngredientsResearch shows that cell regeneration is much higher during sleep hours, so why not help the process along by incorporating powerful active ingredients into our skincare? Point your clients towards products that contain things like Hyaluronic Acid, Retinol or Alpha Hydroxy Acids, AHA's, to stimulate the cell renewal process and maximise their natural glow. The AHA Night and Day treatment is one of our most popular products for this very reason. Our naturally-derived AHA's increase the skins biological exfoliation process, helping to eliminate dead skin cells and encourage new ones to grow. The appearance of fine lines and pigmentation are reduced, and skin is intensely hydrated for a more youthful look. Eye CreamsNever underestimate the importance of eyecare. This delicate area is prone to premature ageing and dehydration, not to mention the tell-tale signs of fatigue. Advise clients to use an eye serum, like Collagen Eye Cream, each night to help repair tissues, reduce puffiness and restore elasticity while they sleep. Rosanna recommends, "Applying the Collagen Eye Cream at night allows the product time to settle into the skin, without battling with makeup. We've incorporated Marine Collagen and Polysaccharides into this serum to actively lift, smooth and reduce dark circles to put the sparkle back into your eyes!" Facial OilsContrary to what your clients might believe, facial oils won't leave pores clogged or skin shiny. In fact, they deliver intense hydration and nourishment to restore your skins natural health and vitality. Using facial oils, like the Soothing Hawaii Oil, at night allows them time to absorb into the skin during sleep and provide essential protection throughout the day. With a combination of Sandalwood essential oil and Grape Seed Oil, the Soothing Hawaii formula is perfect for treating dryness and irritations as well as providing nourishment and balancing skin tone. And remember…A night time skincare regime allows the skin to do its job more efficiently. It takes just five minutes of our time and means we can enjoy softer, smoother, healthier and more beautiful looking skin, day in, day out. For more tips and product recommendations to pass on to your clientele, don't forget to follow us on Instagram and Twitter or like us on Facebook! ​
Hero Ingredient - Vitamin C
WHAT IS IT & WHY SHOULD YOU I BE USING IT?​​ Vitamin C is one of the most crucial ingredients for revitalising the skin, which is why we try to incorporate it into as many of our formulas as possible. Its antioxidant properties not only make it a vital molecule for skin health but out bodies also need it to produce collagen. High levels of the vitamin are naturally present in both the dermis and epidermis of the skin; however, ageing causes a decline in Vitamin C content. Applying Vitamin C to the skin topically in the form of serums, masks and moisturisers promises to keep skin looking younger and more radiant for longer.​ A simple addition to your skincare regime, Vitamin C promises to uplift skin tone. It tackles a variety of concerns from premature ageing and pigmentation to increasing cell renewal, helping to restore radiance for an unmistakably natural glow. Vitamin C has been shown to decrease water loss and retain moisture due to its ability to absorb easily into the skin. It is these properties that make it so effective at keeping the skin hydrated, making it the perfect ingredient for anyone with dry or sensitive skin. Vitamin C is also commended as a strong antioxidant, helping to strengthen the skins barrier and thicken its dermis. Incorporating products such as our Super Serum Duo into your skincare regime will help to re-educate the skin, reducing the effects of sunburn caused by exposure to harmful UV rays whilst preventing the consequences of long term sun exposure.​ KEY BENEFITS: Vitamin C is key for stimulating and maintaining collagen production, helping to protect the skin from signs of premature ageing. It also helps safeguard from sun damage and reduce the appearance of pigmentation and imperfections to promote a bright, fresh-faced appearance. Its anti-oxidant properties help slow the rate of free-radical damage on the skin. Derivatives of Vitamin C, such as Ascorbic Acid, can neutralise free radicals and even reverse their effects on the skin including dryness, flaky patches and premature ageing. Pollution attacks the skins natural barriers leaving the face feeling sensitive and irritated. Vitamin C protects the skin from the dirt, grime and impurities found in the air by aiding in the healing of wounds and reducing signs of inflammation and redness. Vitamin C promotes the production of collagen, which is a prime substance for binding skin cells together. Better collagen production is a key attribute of healthy, smooth and younger looking skin, helping to reduce signs of premature ageing and promoting an enviably even skin tone and texture.​