Spa of the Month – Miracles Spa
We love nothing more than seeing the fantastic variety of hotels, spas and salons that offer our products and treatments flourish. We do our very best to celebrate you, our clients, showcasing your achievements with the brand along with the hard work and expertise of your staff.

At MONU we offer innovative natural skincare that promises visible results, leaving the skin nourished, conditioned and refreshed. From boutique salons to established spas, MONU works to effectively target and tackle skincare problems. If you're looking for inspiration and advice on how to market your treatments or are thinking about trying MONU for yourself – don't just take our word for it; see real successes from our clients.
This month we're focusing on Gosport based Miracle's Spa. An exclusive facility, complete with ladies-only gym, centered on creating a space for relaxation and activity to go hand in hand. With gym and pool amenities for exercise, plus holistic treatments rooms to help you truly relax and indulge, you're sure to leave feeling refreshed and rejuvenated, on the outside and within.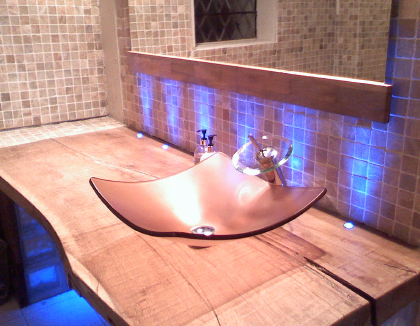 The unique spa lies within the award-winning conversion of a Mediterranean style former church, overlooking the picturesque Alverstoke conservation area and only a stones throw from the unspoilt shores of Stokes Bay. Complete with original features imaginatively integrated into their innovative interior; this established spa offers a sensational sanctuary to help the stresses and strains of daily life wash away.

Miracles Spas' sole aim is to help you achieve your goals in both fitness and wellbeing whilst motivating you to success. Open to everyone, their knowledgeable and friendly therapists promise to cater to your every need, pampering you to perfection with their fantastic selection of MONU treatments for the face and body.
Whether you're looking to reduce the appearance of those inevitable lines and wrinkles with an anti-ageing RENU facial, inject some natural radiance into a dull complexion with MONU+ or shape up legs, bums and tum with our fantastic body treatments, Miracles will cater to your skincare needs.
Hannah, our knowledgeable Skincare Educator, said: "Miracle's Spa has truly embraced the MONU brand. They offer a fantastic range of our bespoke treatments offering everything from our signature facials to the more advanced MONU+ peeling treatments along with our essential Spa packages for total body refinement. Their knowledge of the brand coupled with expert massage moves and treatment protocols ensure Miracle's stand out from the crowd and their clients return again and again."

To find out more about Miracle's visit their website and if you would like to be considered for our Spa of the Month feature, get in touch with Hannah; Hannah@monuskin.co.uk